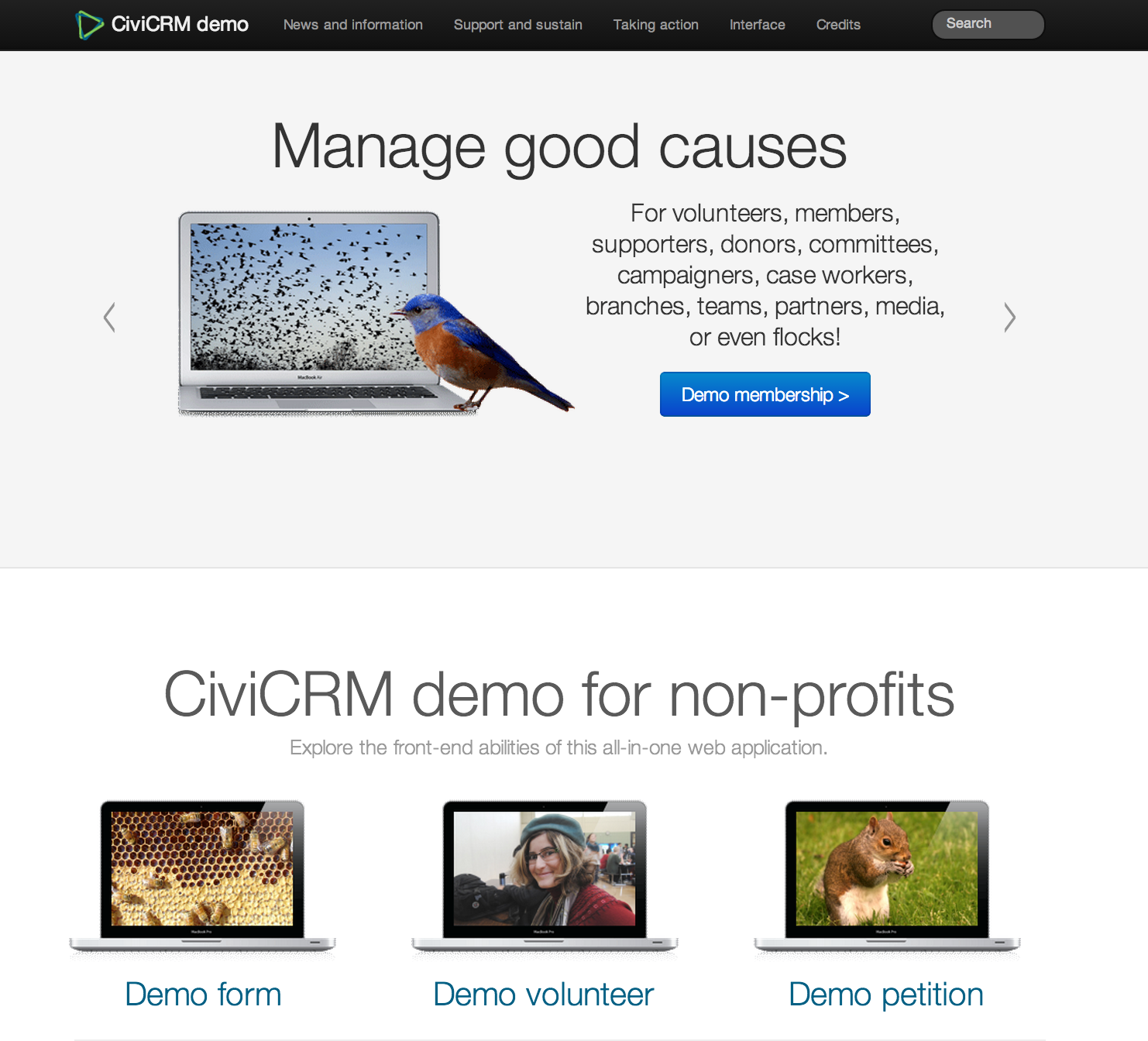 Most of you know the CiviCRM Starter Kit is a big part of the code included in the moderate and difficult level of the Community Media Starter Kits. At the moderate level, the functionality is split pretty evenly between Drupal and CiviCRM.
John Derry (@Time has come) created this great looking CiviCRM Demo Site. He built it on the CiviCRM Starter Kit using Pantheon. John gave we access to his site and I'm in the process of capturing all of that configuration into Features that will eventually be included with the Starter Kit and could be used as a starting point and/or learning tool for anyone interested in learning more about CiviCRM. There is no custom code. Just configuration and theming to highlight what already in CiviCRM "out of the box".
This is what I had hoped the Community Media Examples Feature exports would grow into.
I'm going to use the CiviCRM Demo Features at my CiviCRM session at Drupal Camp Austin and try to work through the remaining issues in @mallezie's amazing Features CiviCRM module.
There's still a lot of work to get stable releases of everything already in the Community Media Starter Kits working well with Media 2.x, OG2.x, and the 2.x branch of the the Community Media Theme (the one that includes the Zen sub theme), but there's also a lot of things that are very solid, well documented, and already running at several stations.
You can expect to see the CiviCRM Demo Features included in the CiviCRM Starter Kit by the end of the month or when the first beta of Features CiviCRM is released.